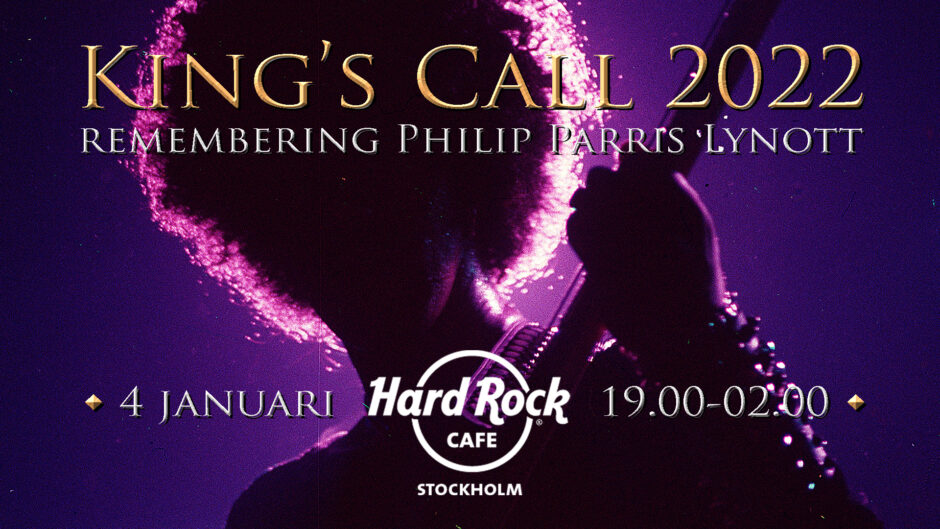 King's Call Stockholm at Hard Rock Cafe!
When Phil Lynott wrote the song King's Call, as a tribute to Elvis, he also wrote the manual on how to mourn a fallen rock hero. Using that manual, Lynott fans all over the world have gathered on the 4th of January, drinking with their friends and listening to his music, every year since 1986 when Phil sadly passed away.
We are now proud to present King's Call for the 14th time. A tradition you just don't want to miss out on. This time we have Philomania on stage with Weapon UK, Velvet Insane, Wild Frontier among others as special guests.
I will be mandatory to show a legitimate vaccine pass at the door to get in.
Hope to see you there!
/The Three Musketeers Allan, Tony & Håkan