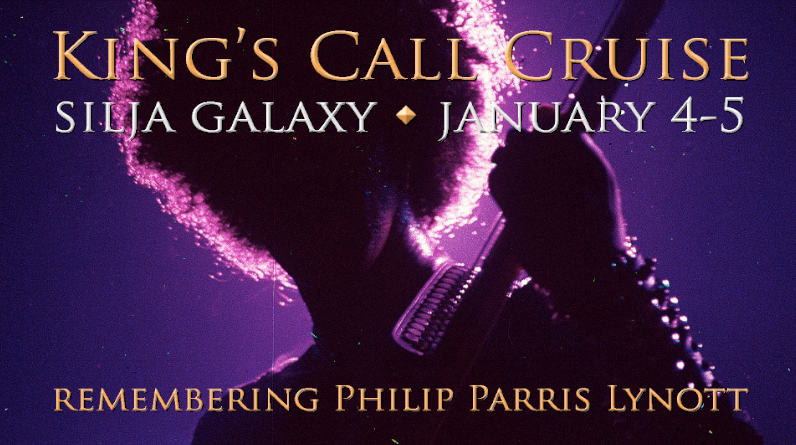 King's Call Stockholm goes to sea!
When Phil Lynott wrote the song King's Call, as a tribute to Elvis, he also wrote the manual on how to mourn a fallen rock hero. Using that manual, Lynott fans all over the world have gathered on the 4th of January, drinking with their friends and listening to his music, every year since 1986 when Phil sadly passed away.
Since 2009, we have honored the world's foremost rock poet and frontman with the tribute concert King's Call Stockholm – which quickly became Sweden's largest and most beloved tribute concert among artists as well as audiences.
Like the previous 11 years, a host of prominent guest artists and Thin Lizzy fans, along with the King's Call house band The Little Darlings, will be playing the classic songs from Phil Lynott's magnificent musical catalogue.
New for this year is that we go to sea, so instead of just one evening, there will now be a 23 hour long rock party aboard the Silja Galaxy! Artists and other information will be presented here ongoing until the event. Ticket booking is open, and the first 300 travellers will receive an exclusive t-shirt!
A warm welcome aboard the King's Call Cruise 2020 – guaranteed to be the rockiest cruise of the year!
Tickets for King's Call Cruise 2020
Like our Facebook page for updates on King's Call Stockholm and King's Call Cruise
The Lineup so far: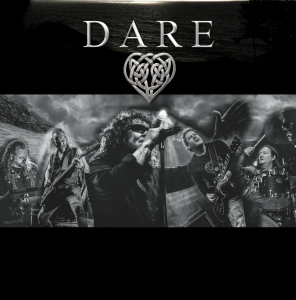 We are very proud to present Dare!
He was only 17 years old when Phil Lynott contacted him and was asked if he wanted to put keyboards on "Chinatown", which Thin Lizzy was recording in London at the time. On the following album, "Renegade", Darren Wharton had become an official member of the band, co-writing the opening track "Angel of Death" with Lynott. After Thin Lizzy split up, he formed his own band Dare. We've had the great honor of having Darren as a guest twice before at King's Call, but this time he will bring his whole fantastic band for rocking out on King's Call Cruise 2020!